AffordaCare

FAQ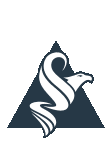 Frequently Asked Questions
Q: Why are your plans so affordable?  
A:  Traditional medical plans are required to accept anyone no matter what health they are in.  Think how expensive your car insurance would be if you could crash your car and then get insurance the next day and it was paid for completely?  Instead we reward people who are healthy at the time they enroll.  Less risk to us means you get exceptional coverage at an unbeatable price. The result is you get a better insurance plan for up to 70% less with the same or lower deductible with a vastly improved network!
Q: Can I really use any doctor?
A: ANY doctor, nurse, clinic, urgent care, specialist, ER or hospital that delivers care for any covered service on your plan you can use in any state in the U.S.A. Our carriers not only use a national PPO network but many of our plans are combined with a plan called Reference Based Reimbursement. Regardless of the provider you choose, our reimbursement system is set up to guarantee that no member will be responsible for a balance bill due to the discount taken for charges above the RBR or UCR reference pricing (Usual, Customary and Reasonable charges), subject to the terms outlined in the certificate of insurance. This insurance plan reimburses medical providers based what the actual procedure should cost, many times 130%-150% above medicare allowable rates- not what hospitals typically artificially inflate the prices to be.
Q: How does Reference Based Reimbursement plan save me money over a PPO plan?
First off all the plans we offer automatically include a PPO but you will also have access to Reference Based Reimbursement (RBR) plans which are the way of the future. Our RBR health benefit plans work exclusively with 6 Degrees Health. 6 Degrees helps combat the rising cost of healthcare by paying hospitals what is fair and reasonable for their services, rather than you or your employees getting stuck with unjustly high medical bills.
By utilizing RBR through 6 Degrees, your plan is now able to generate significant discounts, over and above what you would experience with a PPO. And because 6 Degrees negotiates the payment for your services on your behalf, you're able to feel confident that you're receiving quality care at a fair price.
What makes RBR plans so desirable beyond their savings in employer and employee costs is that you aren't required to go to a specific doctor. Instead, you're able to keep the doctor you know and trust.
So, how does it work?
When a client receives care from a hospital, 6 Degrees locates the information detailing what amount the same hospital accepted as payment for the same service

6 Degrees reduces the impact on your health benefits plan by paying the hospital what they've already accepted before, which is less than what PPO networks might pay for the same procedure

The payment (or reimbursement) accepted by the hospital comes at a lower cost to you and your employees

Through greater overall cost savings to the plan, you can experience better than industry trend renewal rates and lower monthly premiums.
Q: Do your plans meet the Affordable Care Act (ACA) requirements?
A: Yes!  All group major medical plans are fully ACA compliant. As of 2019 the individual mandate of requiring a 1095 is currently not being enforced, however the individual and year round open enrollment Super Preferred Medical plans have the option of adding a rider to meet the Affordable Care Act requirements for MEC or Minimum Essential Coverage (also known as qualifying health coverage).  All individuals with this rider and all company employees will receive a 1095 at the end of the year with the number of months paid they had coverage for.  All eligible plans cover everything on healthcare.gov/preventive-care-benefits with $0 out of pocket.
Q: How is this different than my major medical plan I get from my employer or marketplace?
A:  Traditional public major medical plans have to accept everyone regardless of health, we do not.  Our plans are generally reserved for healthy individuals and families.  We do a 5 year look back for major illnesses like cancer and heart problems, COPD, AIDS/HIV, diabetes, etc.  As well as any pre-planned upcoming surgeries and on going tests.  In simple terms if there is a medical expense you already know about, you can't buy insurance and expect it to be covered.  That said, if you are in good health and after the plan is in force and you have a covered medical event then you can expect the same or better care just like any other medical plan you have had in the past.  Other ways we help give you a much better plan for your money is we do not pay for cosmetic surgeries such as sex changes, Botox, lap bands etc.
Q: Do you only have health insurance?
A: Not even close! We use our outstanding relationships with hundreds companies to find the best plan options for you, which include deductible/gap plans, catastrophic cash fund, mortgage insurance, dental, vision, critical illness, legal, auto, home, even pet insurance.
Q: What is the difference between a co pay and a deductible and co insurance?
A:  A co-pay is for things like an urgent care sick visit (most of our plans it is $30 out of your pocket) is all you pay for admission.  A deductible is the amount you will need to pay on your own, once you meet that number the co-insurance kicks in meaning that on a 80/20 plan you are only responsible for every 20 cents of every the dollar.  Once your co-insurance max is met then the insurance pays the rest.