"You have not lived today until you have done something for someone who can never repay you."
As a policyholder, through your valued business you are automatically contributing to the work of the most important nonprofit organizations in the world and as a result collectively have raised and donated in excess of $14 million over the last 10 years to causes.
FEEDING AMERICA®, THE NATION'S LARGEST DOMESTIC HUNGER-RELIEF ORGANIZATION. FEEDING AMERICA IS A UNITED STATES–BASED NONPROFIT ORGANIZATION THAT IS A NATIONWIDE NETWORK OF MORE THAN 200 FOOD BANKS THAT FEED MORE THAN 46 MILLION PEOPLE THROUGH FOOD PANTRIES, SOUP KITCHENS, SHELTERS, AND OTHER COMMUNITY-BASED AGENCIES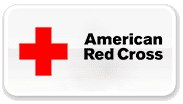 American Red Cross
The American Red Cross (ARC) is a humanitarian nonprofit organization founded in 1881 by Clara Barton. Headquartered in Washington, DC, it is led by volunteers and guided by its Congressional Charter and the fundamental principles of the International Red Cross Movement. ARC is part of the International Federation of Red Cross and Red Crescent Societies (IFRC)—the world's largest humanitarian organization.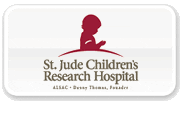 One of the world's premier pediatric cancer research centers, finding cures for children with cancer and other catastrophic diseases through research and treatment. St. Jude Children's Research Hospital, headquartered in Memphis, TN, is a nonprofit organization founded in 1962 by the late entertainer Danny Thomas. The mission of St. Jude is to advance cures, and means of prevention, for pediatric catastrophic diseases through research and treatment. Affordacare Insurance™ is a proud sponsor of St. Jude's community fundraising events, such St. Jude Give Thanks Walk™. We have committed to St. Jude's mission to finding cures and saving children through their sponsorship, employee involvement and donations, which ultimately helps the kids of St. Jude.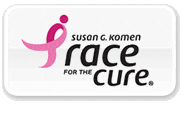 The Komen Race for the Cure is the nation's largest charitable run/walkathon event supporting breast cancer research. In alignment with our business commitment to assist those who are diagnosed with cancer, we have supported and participated in the race each year since 2000. Through personal donations, pledges and campus fundraisers, company employees raise thousands of dollars each year to finish among the top corporate fundraising teams.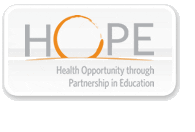 HOPE's mission
HOPE is a nonprofit organization incorporated in 1982 in the state of Ohio. HOPE's mission is to promote good health, encourage scientific research and disseminate information about the prevention, detection and treatment of cancer and other serious diseases.
How HOPE works
On behalf of its members, HOPE contributes to nonprofit organizations that support HOPE's mission. Donations made by HOPE over the past five years include: $500,000 to the American Cancer Society (ACS), $100,000 to the American Red Cross and $100,000 to the Indiana University Simon Cancer Center.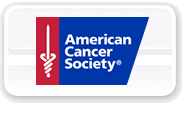 Affordacare Insurance™ supports the American Red Cross of Greater Indianapolis to help provide training for CPR, first aid and more. In addition, our employees volunteer to be called to the scene of emergencies to give food, clothing, shelter and comfort to all people who are affected by disasters.